Aviation Fuel Filter Vessel, Q345R, GB150, 19 x 59 Inch, 94 PSI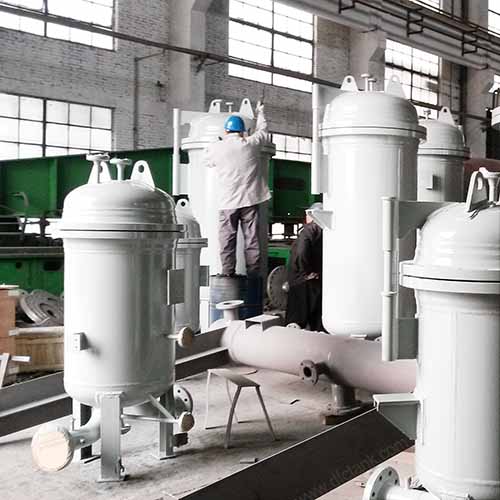 Short Description
Model No.: DFC17-OF14 Hits: 15
China Aviation Fuel Filter Vessel Factory Offers Aviation Fuel Filter Vessels, Filtration Vessel for Bulk Fuel Filtration, Q345R, 19 x 59 Inch, 94 PSI.
Request a quote
Share
Key Specifications / Features
Name: Aviation Fuel Filter.
Material: Q345R.
Manufacture Code: GB150.
Specification: ID 500mm x 1500mm/19 Inch x 59 Inch.
Design Pressure: 0.65 MPa/94 PSI.
Design Temperature: 85°C/185 °F.
Volume: 0.6 m3.
Application: Aerospace Industry, Kerosene/Jet Fuel/Avgas Required to Be Extremely Clean & Dry.
Products Related to Aviation Fuel Filter Vessel, Q345R, GB150, 19 x 59 Inch, 94 PSI