Copper Heat Exchanger, High Pressure, 316L Shell, Cooling Process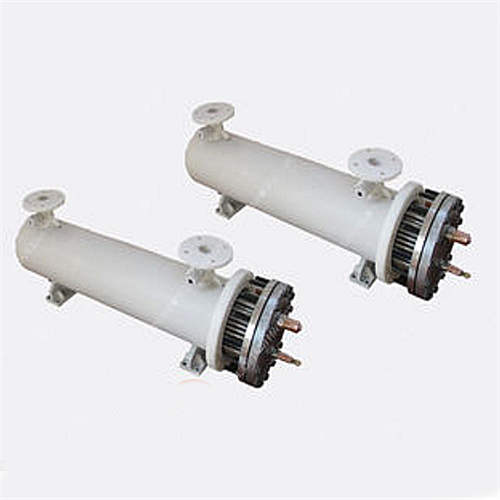 Short Description
Model No.: DFC-HX-08 Hits: 19
China Copper Heat Exchanger Supplier DFC Offers High-Pressure Copper Heat Exchanger, Shell and Tube Type, SS 316L Shell, Industrial Cooling Process.
Request a quote
Share
Key Specifications / Features
Name: Shell and Tube Heat Exchanger.
Tube Material: Titanium, 316L, SUS304, Copper.
Shell Material: CS, PP, PVC, 316L, SUS304.
Refrigerant Side: R407C, R410A, etc.
Water Side: Tap Water, Underground Water, etc.
Weight: 5-500kg.
Products Related to Copper Heat Exchanger, High Pressure, 316L Shell, Cooling Process