Industrial Water Surge Tank, ASME, 100 BBL, 1900 X 6500mm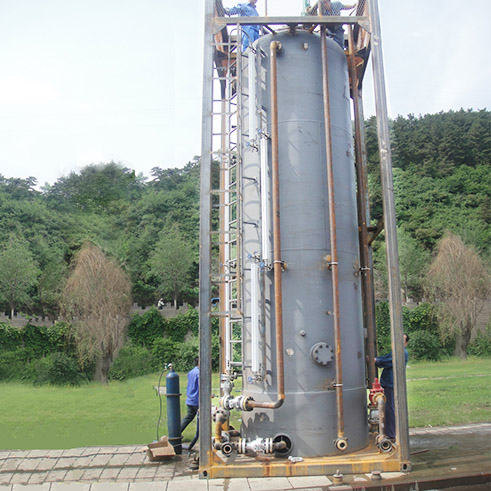 Short Description
Model No.: DFC17-ST03 Hits: 30
China Industrial Water Surge Tank Manufacturer DFC Provides Vertical Surge Tank for Water Systems, ASME Sec VIII Div.1, 100 Barrels, 1900 X 6500mm.
Request a quote
Share
Key Specifications / Features
Name: Vertical Surge Tank.
Capacity: 100 Barrels.
Specification: φ1900 X 6500mm.
Code: ASME Section VIII Division 1, Latest Revision and Addenda.
Welding Standard: ASME Section Ⅸ.
Flanges & Fittings: ASME B16.5, ANSI B16.5.
Third Party: Bureau Veritas Design Approval and Fabrication.
Products Related to Industrial Water Surge Tank, ASME, 100 BBL, 1900 X 6500mm